13 Mar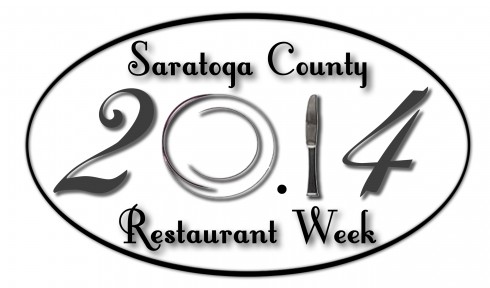 Another Saratoga County Restaurant Week is here – this one put on by 101.3 The Jockey! Beginning next Friday, March 21st through Sunday, March 30th, 2014, celebrate Saratoga County restaurants and receive three course fixed price meals for just $20.14.
Below you'll find a full list of participating restaurants, along with links to their menus if they've been provided. If you don't see a menu attached, give the restaurants a call to learn more about their offerings.
I think by now you guys know how the drill goes for these events, so I'll stop blabbering and get to the juicy stuff. I took a look through all of the menus and have determined which restaurants have the best menus for Restaurant Week this time around.
Where should you try?….
Boca Bistro, Fifty South, & Prime at Saratoga National.
Why? Well – Boca Bistro has a crazy number of options, and I think that's important if you like to have something to choose from. Their menu looks pretty good too, not just a simple fish dish, steak or pasta like many of the other restaurants.
Fifty South clearly took a lot of time putting together their menu and it's extremely unique, which I love. There are also SO many gluten free options on the menu, which is not common among the Restaurant Week menus.
Prime at Saratoga National always has a good Restaurant Week menu. I also think that whenever people have the opportunity to dine there for just $20.14, they should take advantage of it, as opposed to spending $100+ on three of more courses any other time.
Do you see a menu up there that piques your interest? Comment below!