16 Sep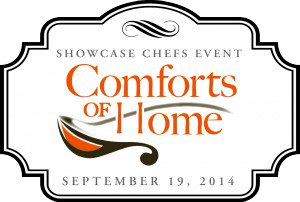 You know what I'm looking forward to this weekend? Eating a ton of food. How might you ask? At the Saratoga Showcase of Homes Chefs Event!
The Saratoga Showcase of Homes begins Friday, September 19th, and continues every weekend until October 5th.
Kicking off the whole showcase with the Chefs Event is awesome because of course, we get to see some of the incredible homes and beautiful kitchens while eating some great food from local chefs!
Below I've listed out all of the chefs participating in the event, as well as which homes they'll be at on Friday.
My best tip? Begin as early as you can. If you get out of work at 5, try to start visiting the homes at 5:30. The more homes you can hit before the sun goes down, the better, because once you don't have the sun to guide you and you're old school like me and don't have a GPS, you can get a little lost at some of these out of the area homes.
I will say this – when you're standing in these amazingly built homes, it'll make you want to start saving for a gourmet kitchen. Always does it to me!
Saratoga Showcase of Homes Chefs Event takes place on Friday, September 19th from 5pm-10pm. Purchase your tickets here.
Classic Homes
Ridgeview Estates
6 Ridgeview Road
Gansevoort, NY 12831
Wishing Well
Wishing Well – Chef Patrick Longton
www.wishingwellrestaurant.com
Food Being Served:
Chicken Pot Pie
Bella Home Builders
Rolling Greens
7 Rolling Green Dr
Wilton, NY 12831
Lakeridge
Lake Ridge – Chef Scott Ringwood
www.lake-ridge.com
Food Being Served:
Pulled Pork Tacos with Chili Slaw
Belmonte Builders
The Mill at Smith Bridge
5 Saw Mill Court
Saratoga Springs, NY 12866
Zest Cooks – Chef Carla Kuchar
www.zestcooks.com
Food Being Served:
Crab Macaroni & Cheese, Tomato Basil Bisque
BCI Construction
The Elms at Saratoga
28 Joseph Street
Saratoga Springs, NY 12866
Jack Dillions
Jack Dillon's – Chef Tom Dillon
www.jackdillons.com
Food Being Served:
NE Style Cod Cakes on Molasses Bread w/ Tarter Sauce
Polito Homes
Park Grove
21 Joshua Road
Saratoga Springs, NY 12866
15 Church
15 Church – Chef Brady Duhame
www.15churchrestaurant.com
Food Being Served:
Jalapeno Duck w/Ginger Aromatic Emulsion. Dessert – Salted Butter Caramel Crunch
Witt Construction
106 Southard Road
Saratoga Springs, NY 12866
Pasta Pane
Pasta Pana – Chef James Frese
www.dzrestaurants.com
Food Being Served:
Braised Short Ribs with Seasonal Vegetables over Creamy Polenta
Malta Development
Lakeview Landing
27 Yachtsmans Way
Malta, NY 12020
Maestros
Maestro's at the Van Dam – Chef John LaPosta
www.maestrosatthevandam.com
Food Being Served:
Homemade Ricotta Gnocchi Baked w/house made Ricotta; Eggplant Roulades w/Arugula
Traditional Builders
Stonebridge Estates
6 Stonebridge Dr.
Ballston Lake, NY 12019
Villago Pizzeria and Restaurant
Villago Pizzeria & Ristorante – Chef Sandra Foster
www.villagopizzeria.com
Food Being Served:
Wood-Fired Pizza and Appetizers from Wood-Fired Oven