29 Aug
It seems like just yesterday we were gearing up for the 2014 racing season, and now we're in the final days! Every summer flies by, but this year was out of control. I was writing for two other publications besides my own (myderbylove.com and The Saratoga Special), with a one-off article coming soon in Simply Saratoga Magazine!
For these reasons, you might have seen Saratoga Food Fanatic become a little quieter, but that's all over now.
Now I can't help but think into the future, and what's on deck come September and October. While I've got big plans for October, we'll talk about that next week.
First and foremost, September brings my favorite season, fall. Let's skip over the whole pumpkin spice latte obsessions though and instead talk about the awesome fall events that are coming up!
Kicking it off is always a great event to attend during that transition period from summer to fall – the SPAC Wine and Food Festival.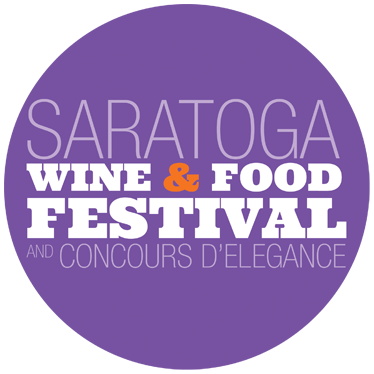 This year, the guest of honor is one of my favorite Chopped judges on Food Network, Chef Marc Murphy. The Wine and Food Festival is a three-day event, beginning on Friday, September 5.
Friday, September 5
12:00 pm - Adirondack Road Tour & Gourmet Luncheon: $75
7:00 pm – 10:00 pm – BBQ, Brews & Blues: $85
Saturday, September 6
12:00 pm – 4:00 pm (VIP Ticket) or 1:00 pm – 4:00 pm (General Admission) - Grand Tasting & Master Wine Concours d'Elegance & Wine Auction: $85-$175
Sunday, September 7
11:00 am - In The Groove Jazz Brunch: $75
For more information on the SPAC Wine and Food Festival, click here.
Just a couple weeks after that, beginning on Friday September 19th is the Saratoga Showcase of Homes, with the kickoff night being their annual Chefs Event.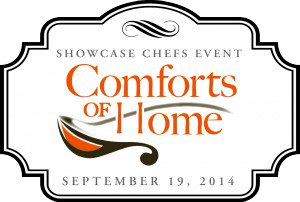 The Chefs Event pairs chefs from all over Saratoga to each individual showcase home of that evening from 5pm-10pm.
Here's a list of who is participating, and what they'll be serving:
The Wishing Well – Chicken Pot Pie
Lake Ridge – Pulled Pork Tacos with Chili Slaw
Zest – Crab Macaroni and Cheese, Tomato Basil Bisque
Jack Dillon's – NE Style Cod Cakes on Molasses Bread w/ Tarter Sauce
15 Church – Hannah Crudo – Jalapeno Duck w/Ginger Aromatic Emulsion. Dessert – Salted Butter Caramel Crunch
Pasta Pane – Braised Short Ribs with Seasonal Vegetables over Creamy Polenta
Maestro's – Homemade Ricotta Gnocchi Baked w/house made Ricotta; Eggplant Roulades w/Arugula
Villago – Wood-Fired Pizza and Appetizers from Wood-Fired Oven
Aside from the food, these homes are AMAZING! Like seriously incredible, and you'll most definitely swoon over the kitchens. I always do! For more information about the Showcase of Homes Chefs Event, click here.
That's all for now, but you better believe there's way more coming. Fall is a busy time in Saratoga, so take a week to relax, and we'll get back into the swing of things starting next weekend at the Wine and Food Festival! See you then! xoxo