30 Sep
Eating healthy is tough, and it's especially challenging when all you want to do is eat unhealthy. Knowing that I have to fit into a maid of honor dress in just around three months is motivation enough to cut back on some of the foods I don't need, and more of the foods I do.
That's what I'm hear to talk about today. Those places you can grab a quick and healthy lunch in Saratoga without having the temptation of saying yes or no to the side of fries, which I usually without fail say yes to.
Kicking it off, I'll start this list with an easy one:
Four Seasons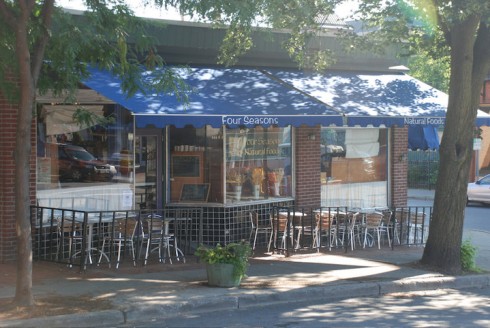 Four Seasons is always the easy answer to "where can I get a healthy lunch?" Four Seasons is a health food store and eatery that specializes in vegan and vegetarian options, but also has great food for the meat eaters as well.
The thing I love about Four Seasons is that you can always count on them to have something that'll pique your interest in their hot and cold food stations. They post their daily specials right on their Facebook page, and don't worry, it's not all tofu and brown rice. They have some killer panini's, soups and salads that will fulfill your appetite and needs!
Putnam Market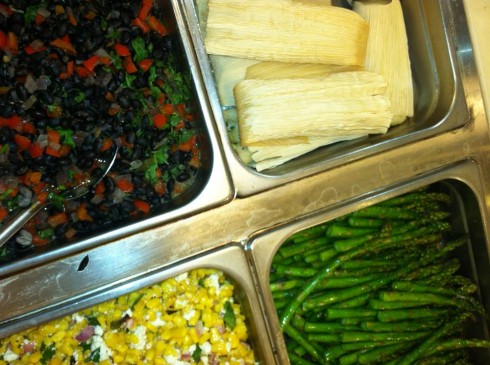 It's not all about sandwiches, ladies and gentlemen. Sure, Putnam Market makes a mean sandwich, especially the High Rock (just saying). But when you're looking for something perhaps a bit lighter than a sandwich, this can still be a destination for you.
Have you ever seen the hot bar they have at Putnam Market? It's like a healthy food lovers paradise. They always have a great variety in there, anything from vegan options like chickpea curry and coconut lime rice to meat options like lemon rosemary chicken with roasted potatoes. The specials change daily, so check out their Facebook page for updates if you're feeling like checking them out today.
Greenhouse Salads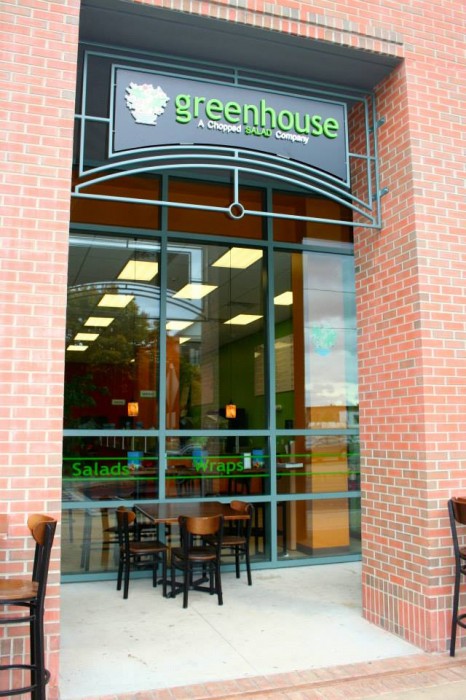 Ahhh the Greenhouse Salad Company, one of my favorite places to indulge in a salad. Why is that? Well for starters, their salads are enormous. I have a theory that if you eat the salad there, they're even bigger than the to-go portion, which is still huge on its own.
Okay so maybe it's not a theory. Maybe it's fact.
Regardless, they have every salad combination you could really think of, and as long as you avoid the heavy, cream based dressings, almost all of the add-ons they have available are good for you.
Personally, I love the Greek Chopped Salad with the Mediterranean dressing, light on the feta. But a girls gotta get her feta fix, ya know?
Comfort Kitchen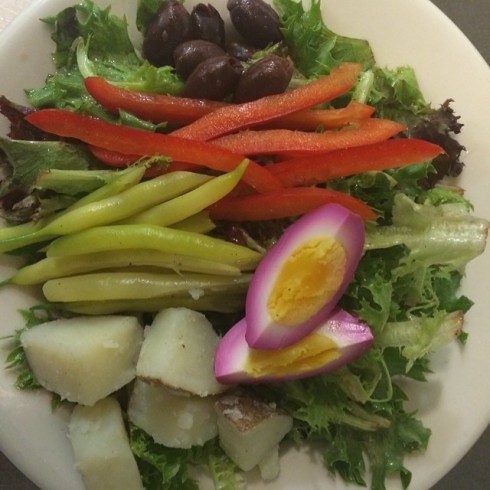 Comfort Kitchen is one of those hidden gems in Saratoga that more people need to be aware of. Don't let the name fool you, this eatery isn't just about those heavy comfort foods like mac and cheese and cheeseburgers (but if you're in the mood for them, this is the place to get them.)
Comfort Kitchen prides themselves on sourcing all of their products from local farmers, and you can often see Chef/Owner Rory Moran at the Saratoga Farmer's Market hauling big cartons of produce back to his restaurant.
Some of the healthier menu items at Comfort Kitchen include the veggie burger (best in the area IMO), veggie tacos and some banging salads. Go there.
It's easy to find a salad anywhere, but a hearty salad that's going to make you say "I'm full" afterwards is definitely hard to come by. Also if you're not a rabbit and don't enjoy eating lettuce on the regular, I hope that this list helped create some diversity for you and your lunch time woes.
Do you have a go-to spot when you're looking for a healthy lunch? Comment below!