23 Apr
Have you ever had one of those trips when you ate some of the best, most memorable food of your life and can't stop thinking about it once you return home?
That's precisely what happened to one of my best friends who traveled to Barcelona back in September. Since then, I've heard so many stories about the different restaurants she visited, the foods she got to try while she was there, and how much she wishes she could recreate them.
And then, she decided to do just that. Lucky for me, she invited me to come over for a taste of Spain. Enter, Spanish night:
I brought over some Rioja, since I do love to bring wine with me everywhere I go
As for the food, she recreated some of the tapas she loved from Spain, including a tomato salad with feta cheese and kalamata olives, bread and manchego cheese, papas fritas, garlic shrimp, tomato bread (not pictured below), and an Americanized fave – bacon wrapped dates stuffed with goat cheese.
Here's a look at the spread: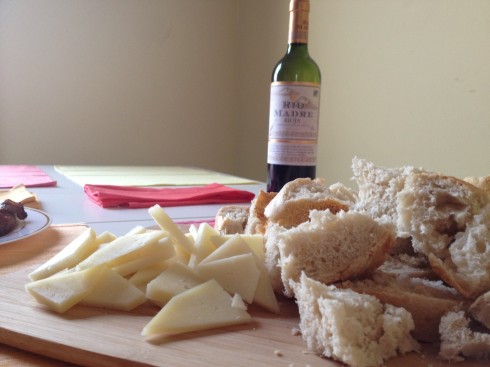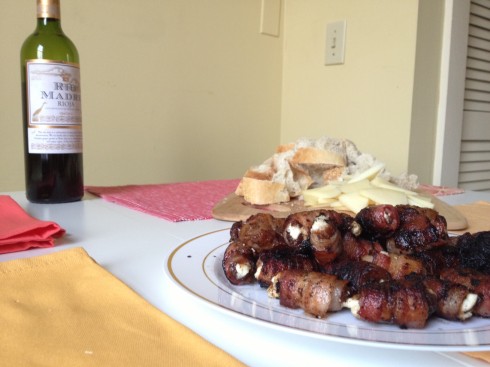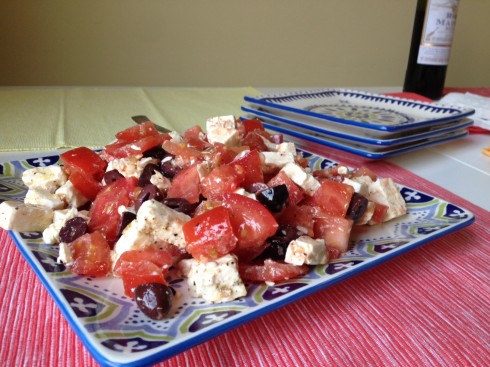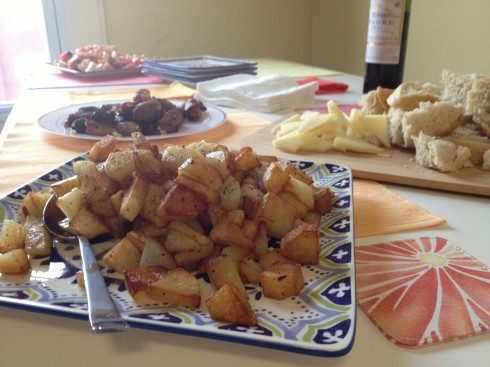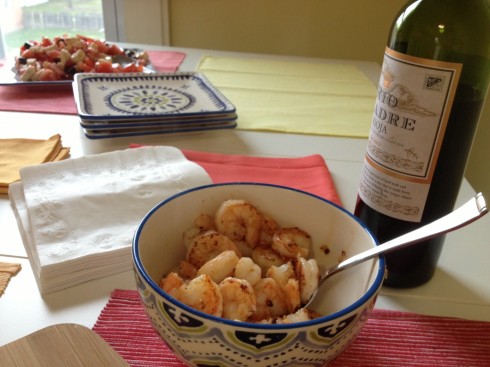 And here's what the real versions from Spain looked like: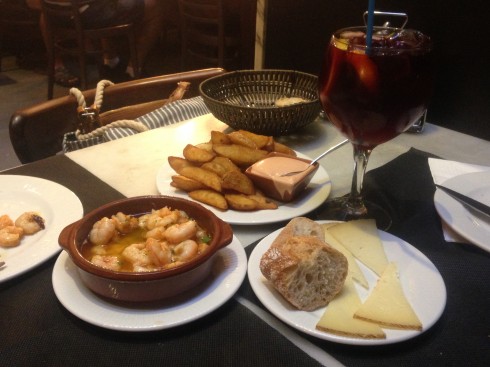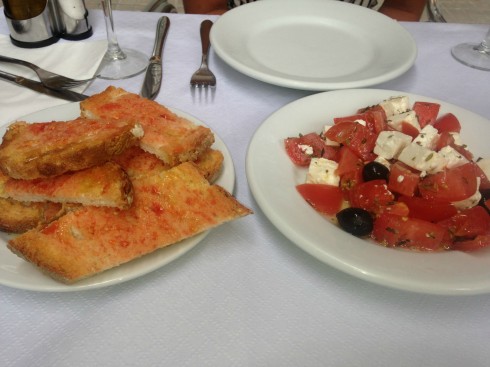 My friend is a culinary wiz herself, so while I never have experienced the food in Spain, I can pretty much count on the fact that she did a great job at recreating these dishes!
Have you ever been somewhere where the food was unforgettable? Share below!