29 Jul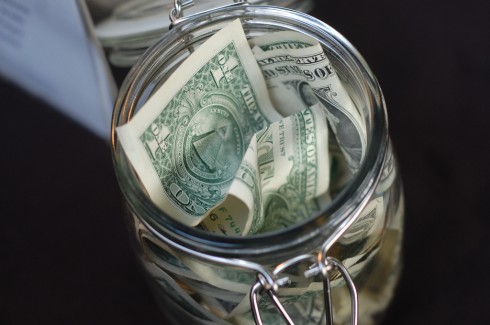 Recently I've engaged in a series of conversations with folks not sure about tipping etiquette in the non-traditional dining scenarios. Between delivery, take out, pick up, wait service, etc., it's hard to keep track of which service is more deserving than the next.
As a person who goes out to eat A LOT, it's important to know the guidelines and rules of thumb for tipping, not just for when you're going to sit down at a restaurant and have dinner.
Here's my little guide to tipping etiquette:
Wait Service -
15% – 20% depending on the service, before tax. Tax usually gets a lot of people to tip more since that's the final number we see on the receipt. Be careful and don't let that predetermine an additional tip, unless of course it's well deserved! Honestly, I've never left less than an 18% tip, because I think it's rude. But if I have a waitress or waiter who really pisses me off, giving an 18% tip is like pulling teeth. Just saying.
Wait Service (buffet) -
We don't have a lot of buffets around here, but whether it's a Mother's Day Brunch or something else, tips for buffet service should be around 10%, pre-tax.
Take Out -
I think I've heard confusion around take out the absolute most, probably because it's the most confusing. Typically, there's no obligation to leave a tip for take-out. The waitstaff is not serving you, the kitchen staff gets paid for their time, not based on individual meals, so tipping is really just a reason to be gracious to the restaurant for preparing your food. If you are going to leave a tip, you should leave no more than 10%, and that's if the order was extra complicated or if there's curb side delivery.
Home Delivery -
This one has definitely changed over time, and as gas prices fluctuate, your tip might as well. The appropriate tip for home delivery is usually 10% – 15% of the bill and $2-$5 for pizza delivery, again dependent on difficulty and distance from the restaurant. If you live a mile down the street, you shouldn't feel obligated to pay for a gallon of the drivers gas.
Bartender -
I, myself have a great deal of trouble with this, especially if I've been sitting at a bar for a long time. If I'm just getting one-off drinks, it's easy to leave $1 or $2 dollars with each drink. But when you're sitting there guzzling down dirty martinis, at the end of the night it's definitely challenging to calculate the appropriate tip.
For you beer drinkers that just require the bartender to pour a beer or take a cap off a bottle, stick to the lower end of the tip, around 15%. However, if you like your drinks complicated, and you're actually making the bartender do some serious work, let them know how much you appreciate them. In the end, they're a big part of the happy in happy hour. Tip 15% – 20% of the tab.
Barista/Coffee Maker -
This goes alongside the bartender scenario. If the barista is simply turning around and pouring coffee in a cup and handing it back to you, it's not necessarily worthy of a tip. On the other hand, if you're getting a latte and the barista returns it with a beautiful design, there's a big difference. In this scenario, you shouldn't feel obligated to tip baristas, especially since they're paid a specific wage and are not expected to live off of tips, but don't hesitate to tip $1 or so if they treated you like a rockstar or made your day. After all, they are feeding you caffeine.
What are your thoughts on tipping etiquette? Do you agree or disagree with any of the above tipping guidelines?